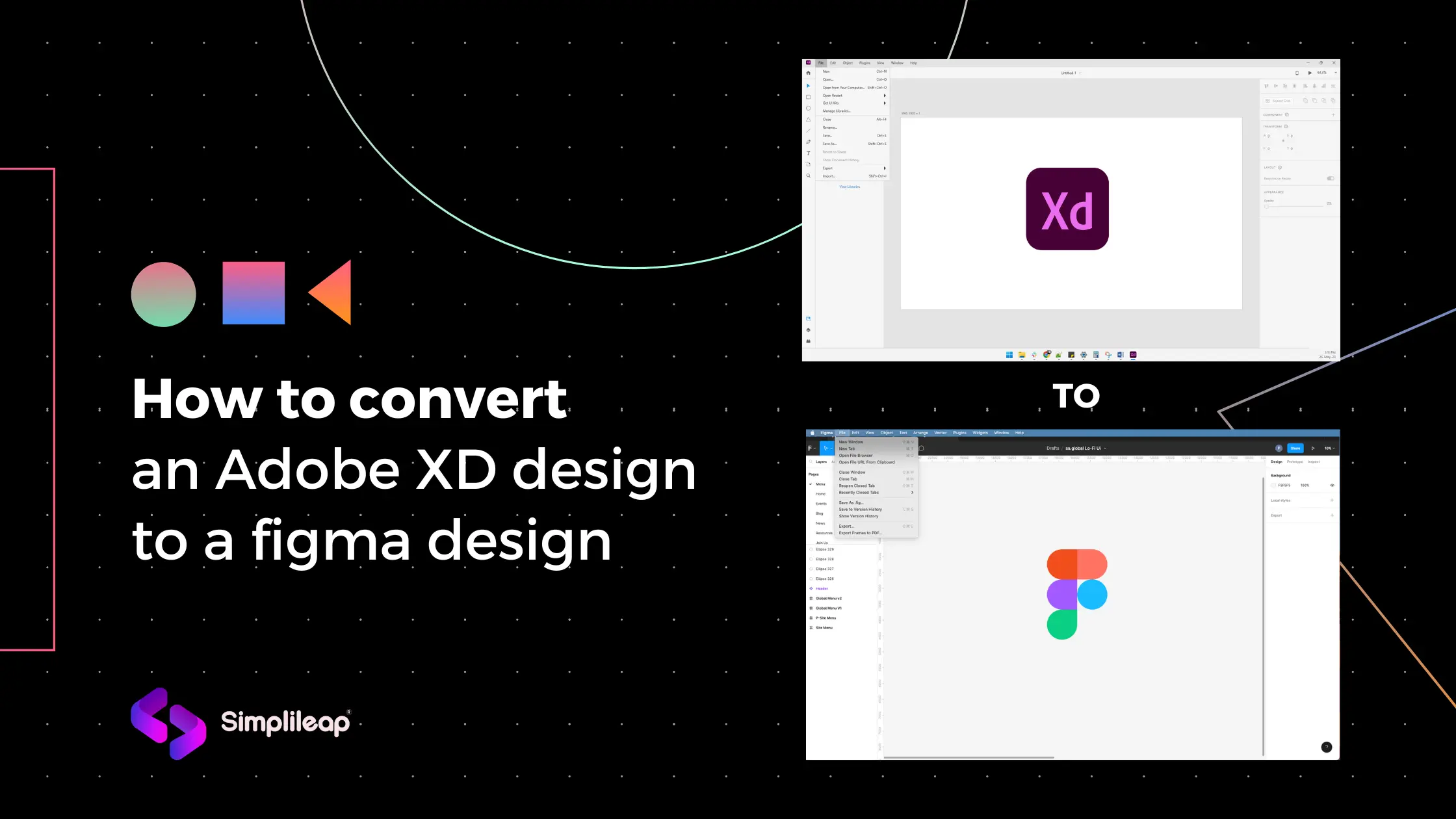 Designers frequently use a variety of technologies to produce user experiences. Adobe XD and Figma are two well-known tools in the field of user interface (UI) design. Although both programmes have robust functionality, designers occasionally need to convert Adobe XD files to Figma files. This post will show you how to smoothly convert XD to Figma whether you're working with a team or switching to a new design platform.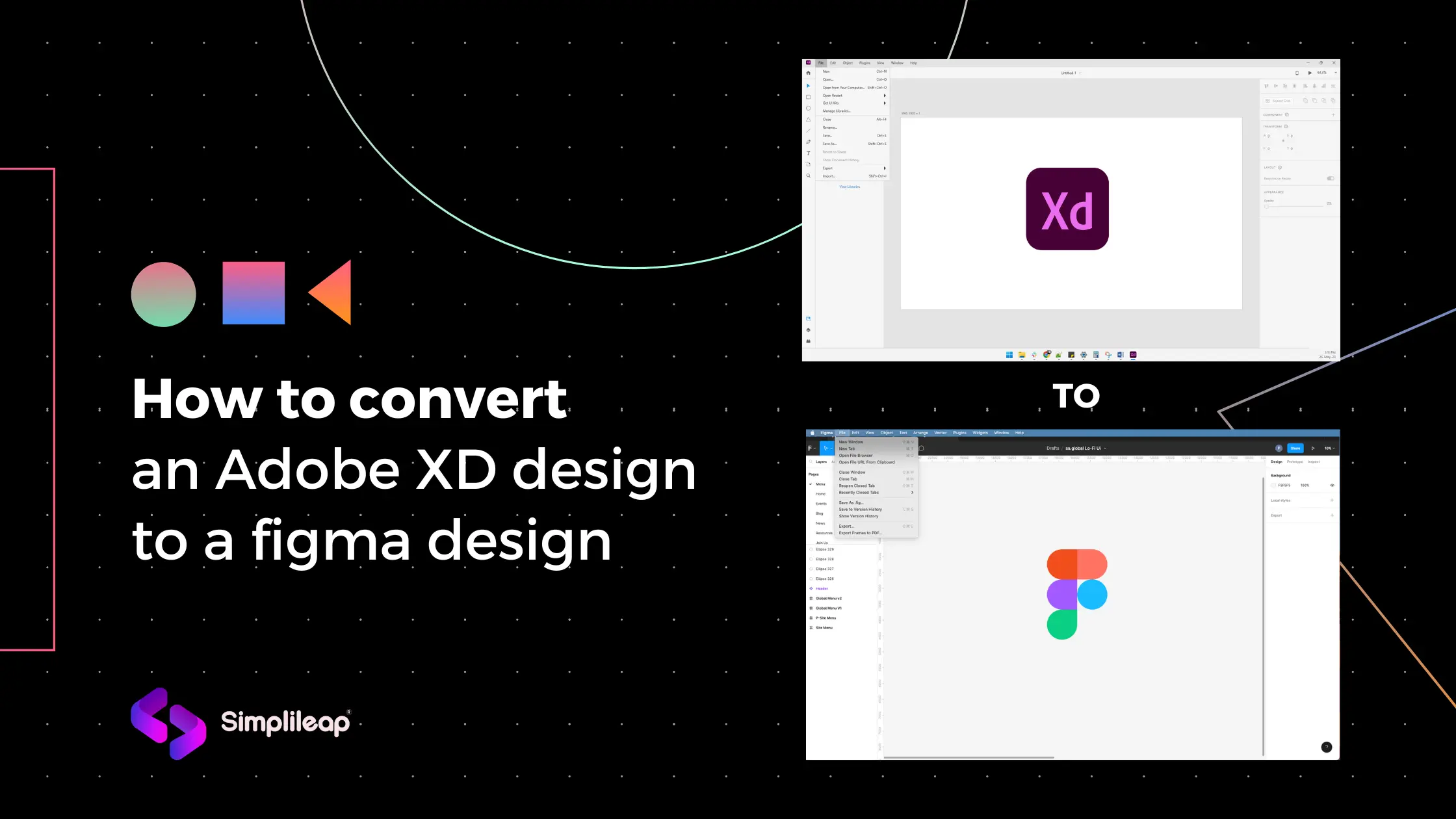 Steps to convert Adobe XD to Figma
Step 1- Prepare Your Adobe XD File
Make sure that your Adobe XD file is correctly organised and optimised before beginning the conversion process. Here are some ideas to consider:
Streamline your design: To simplify, eliminate any extraneous or inactive artboards, layers, or components.
Eliminate clutter and the conversion procedure.
Asset consolidation is the grouping of linked assets into parts or symbols. By doing so, consistency can be maintained and the conversion will go more smoothly.
Verify compatibility: Find replacements that are compatible with both Figma and Adobe XD if any custom fonts, plugins, or interactions you used in Adobe XD are not compatible with Figma.
Step 2 – Export your Adobe XD file
When your Adobe XD file is complete, it's time to export it in a file type that Figma can import. SVG (Scalable Vector Graphics) is the best format for exporting from Adobe XD to Figma out of all the available alternatives. For your Adobe XD file to be exported as SVG:
Open the Adobe XD file.
Choose "Export All" or "Select the artboards you want to export." if you desire to export every single thing.
Go to the File menu, click "Export," and then pick "SVG." The size, scale, and quality of the export choices should be set per your needs.
Select a location for the SVG file(s) on your computer, then click "Export" to save them there.
Step 3- Figma imports SVG files
You may now import your Adobe XD file into Figma after exporting it as an SVG. This is how:
Create a new project in Figma or open an existing one.
Select the page you wish to import the Adobe XD design into or build a new page if necessary.
Use the "Import" option from the File menu or drag and drop the exported SVG file(s) into the Figma canvas. Figma will instantly change the SVG file(s) into editable layers and parts.
Review and edit the imported design as necessary, fixing any broken layers or misaligned components brought on by the conversion.
Step 4 – Using Figma to adjust
It's time to make any required modifications now that your Adobe XD design has been successfully imported into Figma. Here are some crucial things to remember:
Typefaces & Typography: Verify if Figma has saved the typefaces that were used in your Adobe XD design. If not, manually substitute the necessary typefaces for them.
Make sure that all of the components and symbols have been properly transformed. Maintain design coherence by making any necessary updates or modifications.
Prototyping and Interactions: Figma offers its own prototyping and interaction features. Utilise the capabilities of Figma to reproduce any interactions which were included in the original Adobe XD design.
Responsive Design: Review and modify your Adobe XD design if it was made with Figma's responsive capabilities in mind.
In conclusion, with the appropriate method, XD to Figma conversion may be a simple procedure. You may easily move your drawings between these two well-liked design programmes by following the instructions provided in this article. Before exporting your Adobe XD file as an SVG and importing it into Figma for additional optimisation, remember to clean up and optimise it. You may continue your creative workflow in Figma with minimal effort and attention to detail, working with colleagues or investigating new design options.