The creation of a wireframe is crucial for any UI/UX designer because it forms the basis of every project. It is essential for the designer to be able to communicate ideas and the intended flow of a design project, whether it be an app or a website, quickly and effectively to avoid creating a stressful environment for everybody involved. Different software is often times suitable for different designers. Therefore, it is imperative to choose the appropriate tools to enable you to do this. Here, we've included a list of a few software programs that will enable you to quickly and efficiently create great visuals for your upcoming UI/UX project.
Our Top Picks :

1. Figma
2. Adobe XD
3. Pencil project
4. Cacoo
5. Wireframe.CC


Figma

A cloud-based platform available on Desktop, mobile, and even web browser. Great for prototyping, collaborating, and sharing interface designs. Any operating system that supports a web browser is compatible with Figma. Figma may be used on Macs, Windows PCs, Linux computers, and even Chromebooks. It is the only design tool of its kind that can do this, and it still allows users to share, open, and edit Figma files in locations with hardware running different operating systems. With a vast variety of plugins, this powerful platform becomes all the more efficient for both experienced as well as beginner designers alike.
Pricing : 
Starter: free (For teams – Free upto 2 editors and 3 projects)
Premium: free for students or $12 per editor/month (unlimited projects).
Adobe XD

Great for beginners, this tool has powerful prototyping features and easy-to-use vector-based experience design functions that equips teams with the resources they require to jointly create projects remotely. With cross-platform interoperability, XD, is available on Mac and Windows computers. XD also comes with a wide range of plugins to help designers work faster.
Pricing :
Free trial for 7 days and then $9.99/month (or $99.99/year)
Pencil Project

Another great tool for beginners is a completely open-source graphic design platform great for crafting wireframes, prototyping, and creating mockups suitable for solo designers and large teams alike. Pencil Project is a downloadable wireframing tool for both Mac and Windows and is also available as a Firefox add-on. Pencil Project has loads of templates to choose from for both mobile and web so you can create many different low-fidelity wires for your interface. With a plethora of interactive elements, this tool is known widely for its diagramming capabilities. Effective and efficient In creating flowcharts, wireflows, and linking elements. 

Pricing:
Completely free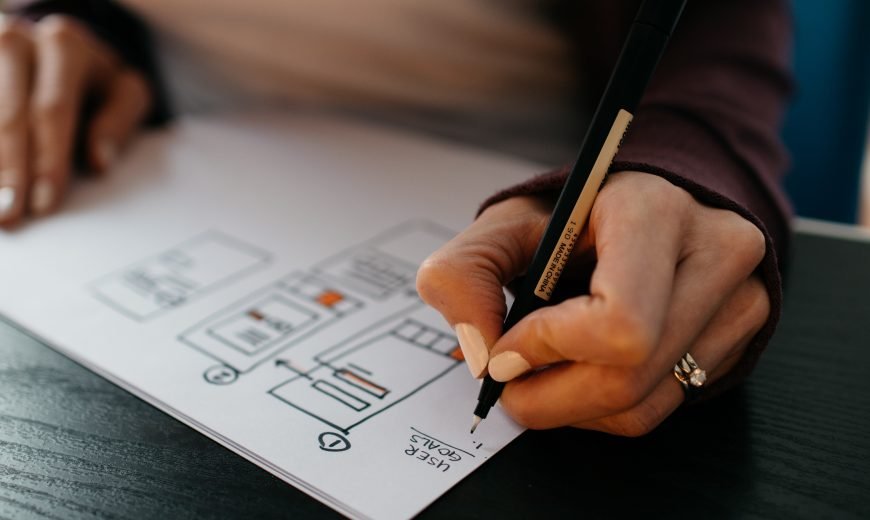 Cacoo

A cloud-based diagramming program. Used to generate flowcharts, mind maps, mockups, wireframes, and other ideas by designers, freelancers, and students. Apart from additional features for creating user flows, prototypes, and diagrams, Cacoo has a pool of templates to choose from.

Pricing:
2- week free trial and then $6 per user paid monthly, per month or $5 per month paid annually-with 2 months free)
Wireframe.cc
 A web-based minimalistic, easy-to-learn wireframing tool for mobile apps and websites. The UI within wireframe.cc is extremely intuitive as it is very similar to drawing with pencil and paper. This platform is great to build rough wireframes quickly. They also have customizable templates to choose from. 
Pricing:
Basic version is free. Premium – 7-day free trial and then $16 per month, per user. 
Conclusion 
Each software comes with its own set of unique features to help you design wireframes cleaner and faster. Since each software is built differently to cater to different design needs, a designer must find the one that suits them best.  
Simplileap provides comprehensive UI/UX services that include branding, responsive website design, web app design & development, and mobile app design & development using the latest tools and technologies.